Landscape Photographer based in Toronto
Model Photography
Architecture / Interior Store Photographer
Editorial Street Photographer \ Music
Corpororate Photographer / Photography
Industrial Photographer / Photography
Documentary Work
Advertising Photographer / Restaurant Photography
Headshot Photographer Photography
Multicultural Advertising
Music Photography
Corporate Photographer Toronto
Environment Photography
Corporate Photography
Sunset Photography
Lifestyle Photography
Lifestyle Photography
Food Photography
Travel Photographer
Store Photography / Business Photographer
Business Photographer / Photography
Business Portraits
Coachella Valley at Night
Landscape Photography For Sale
Antelope Canyon
Beauty Product Photography
Corporate Employee
Live Music and Concert Photography
A Child Playing an Air Guitar
Rain In Utah
Photograph of a Female Doctor
White Sands New Mexico
Editorial Photographers In Toronto
An Exterior Photograph of a Building in Nunavut
Products In a Natural Environment
Real Estate Agent Photographer
Food Photographer in Toronto
Toronto Commercial Photographer
National Parks Photographer
Bar & Restaurant Photography
The Pacific Ocean
Stylized Product Photography
Portrait Photographer Toronto
Actor Headshot Photographer
Staged Product Photography
Office Interior and Building Photographer
Photography For Restaurants In Toronto
Outdoor Editorial Photography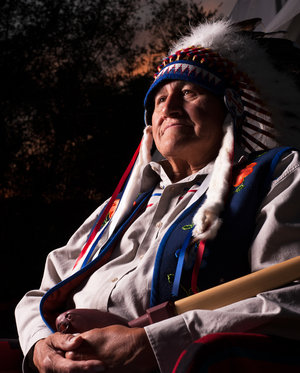 Toronto Portrait Photographer
Magazine Photographer Canada
Editorial Photograph of a Dancer
Industrial Photographer
Music Photography Toronto
A Concept Photograph
Fine Art Photography
Promotional & Advertsing
Corporate Images In a Downtown Location
Glacier National Park
Death Valley
Winnipeg Skyline
Real Estate & Architectural
The Sun sets over the desert floor
Real Estate Photography
Waterfall In Banff
Corporate Photography
Editorial Photography at a Large Brand Event
An editorial photo of a doctor
Editorial Photograph of a Child
Documentary Photography
Great Sand Dunes National Park Winter
Grand Canyon
Recording Industry Photographer
Editorial Photographer Toronto
Editorial Photography In Nature
Agriculture Photography
Advertising Photography
El Capitain
Outdoor Product Photography
Horseshoe Bend
New Mexico Winter
Editorial Portrait Using Dramatic Lighting
Industrial Photography
Canyonlands National Park
Southern Colorado Landscape Photography In Winter
Agriculture Photographer
Agricultural Photography
A House Exterior
Interior Design Photography
Business Photographer in Toronto
Southern Utah Hills Landscape
Documentary Photography
Product Photography
Bryce Canyon
Nature Photography
Winter in Winnipeg
Concert Photography
Giant Trees of Sequoia National Park
Retail Photography & Trade Publication
Interior Photographer of Retail Spaces
Landscape Photographer based in Toronto
A photograph of Crater Lake, Washington photographed after sunset. The water is still in the hollowed out volcano as bursts of purple are visible in the sky.
Model Photography
An example of professional model, and alternative fashion photography. A female model poses for a portrait while a burst of backlight lights her hair. The angle of the photograph allows you to see deep into the subject's eyes.
Architecture / Interior Store Photographer
A photograph of a store interior by local photographer Robert Lowdon. Using multiple lighting sources and staging, the photographer was able to produce a stunning representation of the store interior in difficult lighting conditions. This image was shot for LINDT, at one of their chocolate stores, in a retail mall.
Editorial Street Photographer \ Music
An outdoor editorial and promotion photograph shot for a musician. The sun illuminates the back of the subject, while lighting illuminates the front of his face. This image was photographed in an urban environment, near sunset.
Corpororate Photographer / Photography
A real estate agent poses for a promotional photograph inside an urban property. The subject smiling stands beside a vintage sofa. This photograph was created using both natural lighting from the window as various professional lighting equipment to highlight and bring depth to the subject.
Industrial Photographer / Photography
A wood worker poses for the camera in an old workshop. The background is filled with tools and equipment. We got this industrial shot by using colored gels to turn the background yellow and bare lighting to light the model properly. These types of lighting techniques are essential in to take great pictures in a dark environment.
Documentary Work
This photograph shows the subject in a moment of rest looking away from the camera. We see true emotion from the subject. This photograph was taken in a living room. We used a single photographic light to light the subject.
Advertising Photographer / Restaurant Photography
This photograph shows a model celebrating in a crowd of bar patrons. This image was taken on a commercial shoot for a large bar and restaurant chain. The image was also used to promote budweiser and the energy and welcoming nature of the location.Images like these help restaurant owners get more customers.
Headshot Photographer Photography
A headshot photograph of a person taken outdoors. The purpose of this image is for professionals and actors who want to stand out from their peers. A great headshot photographer will be able to show different types of emotion of their subject. Each headshot photography session should tell a story about the artist.
Multicultural Advertising
An east indian couple poses for the camera in this photograph. The image has the subjects posing seriously for the photograph, while the balloon adds a contradiction to the image.
Music Photography
A local metal band stand for a promotional photograph. This photograph was taken in a warehouse environment. We used smoke, and lighting to give the image a dark feel in the middle of daylight
Corporate Photographer Toronto
A tv personality, and corporate executive poses for a photograph. This image was taken against a grey background giving a simple yet refined look to this professional image.
Environment Photography
A sits darkened against an elaborate sunset in the distance. A telephone poll can be seen in the distance. The image gives a juxtapositon of nature against development.This image photographed by landscape photographer Robert Lowdon.
Corporate Photography
A subject poses against a white background for a corporate headshot / portrait to be used on a company website. Photographs like these are also used by our clients for linkedin and other social media platforms.
Sunset Photography
This landscape photograph was taken as the sun sets in the distance over a mountain range in southern California. The mountain range near palm springs appears as silhouettes against a bright orange sky. This is a great example of how artistic vision takes a role to produce the best landscape photography.
Lifestyle Photography
This photograph shows a female models against bright lights. The purpose of the picture is a different take on a lifestyle photograph. The model stares directly into the camera.
Lifestyle Photography
An editorial photograph of an infant child reaching towards the sky.
Food Photography
A photograph of a delicious cupcake set against a blue gradient background. This desert photography example was photographed by the photographer using blue colored gels for the background. The food photographer also used side lighting to give the vanilla cupcake depth, and detail.
Travel Photographer
Clouds roll across the sky on a rainy day in Banff National Park. This image was photographed in Lake Louise, Alberta, Canada.
Store Photography / Business Photographer
A photograph of the counter area of a Saje Natural Wellness store interior. Many of our clients request us to photograph their business locations to show to their potential clients. It really is a wise decision to hire a photographer to photograph your business.
Business Photographer / Photography
An executive stands for a business portrait at a technology companies head office. This picture is a perfect example of business portrait that can be used in a trade publication, company website, or promotional materials. Many of our customers are turning towards custom photography sessions instead of stock photography.
Business Portraits
Your business portrait or headshot should never be boring. Clients want to deal with real people and your website photography should reflect that. Pictured is a business professional posing for a headshot to be used in promotional material.
Coachella Valley at Night
The city of palm springs lights up the sky in the distance of the Coachella valley. This photograph was taken from Joshua Tree National Park, and coincidentally is the only area of the park with cell service.This night time image was created by Toronto landscape photographer Robert Lowdon. This image, along with many other artworks can be purchased in our online photography gallery.
Landscape Photography For Sale
In this fine art photograph, the sun rises over through a sea of fog over the Assinniboine river in southern Manitoba. The landscape glows red give the scene an ethereal beauty.Photographed by landscape photographer, and commercial photographer Robert Lowdon. This and many other photographic prints can be purchased in either our limited edition photography print store, or our open edition print store.
Antelope Canyon
The sun winds through the narrow slot canyon of Antelope Canyon in Arizona. The sandstone appears to from the personification of a face in the wall.Professional landscape photographer Robert Lowdon photographed this beautiful work of art.
Beauty Product Photography
Fireworks burst in the background of the Cosmetic Product photography shoot. This photograph is an example of creative product images that can be shot in one frame, rather than using cgi which gives the perception of trickery or fakeness.
Corporate Employee
A young woman smiles at the camera, for a headshot photographed on a white background. IT is the photographs job to put their subjects at ease, which lends to great corporate and stock photography.
Live Music and Concert Photography
Pitbull performs to a packed audience in this example of concert photography.
A Child Playing an Air Guitar
A child plays a guitar made literally of air. This image was used to create a comparison between a child and a grown musician.
Rain In Utah
This travel image was taken just prior to a rain storm passing through the desert near Canyonlands National Park.
Photograph of a Female Doctor
This photograph was taken in a large medical clinic. We used creative lighting to produce this picture for a Medical magazine cover.
White Sands New Mexico
As a travel photographer and landscape photographer based in toronto I have had the pleasure of traveling to some of the most beautiful places in the world. This landscape photograph of White Sands New Mexico was taken during a sand storm just prior to the sun setting.
Editorial Photographers In Toronto
A professional photograph of an office worker captured for a companies advertising collateral. This image of a male office worker was shot inside the company's head office. As professional photographers, it is important to shoot in natural environments, such as offices, boardrooms, meeting rooms and so much more.
An Exterior Photograph of a Building in Nunavut
This image was photographed in Arviat Nunavut Canada. This image was commissioned by an architect to be entered in a design competition. Building in the arctic provides numerous challenges.
Products In a Natural Environment
A product phorograph of candles shot in a natural environment. Images like these are great for amazon product pictures and shopify product images.
Real Estate Agent Photographer
In the photograph two real estate agents talk about a property.
Food Photographer in Toronto
Fried apple slices are pictured in this food photograph taken for a food manufacturer in Canada. This restaurant photo shoot and others like eat help owners boost their sales. For Toronto restaurants, a food photographer is a wise investment. This image was created by Toronto Food Photographer, Robert Lowdon.
Toronto Commercial Photographer
Students study in a promotional photography campaign for the University of Saskatchewan nursing program.
National Parks Photographer
Toronto photographer Robert Lowdon photographed this image in Arches National Park. The sun sets across the three kings in the distance by the Toronto landscape photographer.You can buy landscape photographs like this one in our online photography store.
Bar & Restaurant Photography
An photograph of customers at a bar and restaurant being served by a waitress. This photo was taken by Toronto Commercial Photographer Robert Lowdon.
The Pacific Ocean
This beautiful landscape photograph was taken on the banks of the pacific ocean just before sunrise. This image of Northern California can be purchased in our online photography gallery.This image was photographed by Toronto landscape photographer Robert Lowdon.
Stylized Product Photography
This photograph of a fur blanket was highly staged for an eCommerce client in Canada. This highly detailed image combines natural light, studio light and candle light to produce this image.This image by Toronto Product Photographer Robert Lowdon.
Portrait Photographer Toronto
Robert is probably one of the Best Headshot Photographers Toronto has to offer.There are several Toronto Headshot Photographers but few will have the expertise and skill to create something truly unique for their model.
Actor Headshot Photographer
Are you an actor looking for headshots in Toronto? As a professional photographer we can create an acting portfolio for you that helps you land more roles. We want to kickstart your movie career.This image of an aspiring actor was taken in studio. It was important to show the subject's personality for potential casting directors.
Staged Product Photography
Using using props and staging products helps your potential customer visualize own in the product. We pride ourselves as experts at product photography Toronto eCommerce stores, amazon product sellers, and shopify store owners are our customers. We also serve the entire GTA including Mississauga, Brampton, Markham and more.
Office Interior and Building Photographer
As one of only a few true specialist professional photographers in Toronto I enjoy shooting some of the most difficult subjects like this office interior. Architectural photography and shooting architectural images is one of my favorite things to photograph.As an interior photographer who lives in Toronto I enjoy shooting in difficult environments.
Photography For Restaurants In Toronto
A waitress prepares to serve a drink, to restaurant goers. Many businesses use this style of photography to show the atmosphere of their restaurant locations.
Outdoor Editorial Photography
Toronto editorial photographer Robert Lowdon took this photograph for a medical journal. This type of editorial photo series is used for documentary works.Editorial photographers are experts at telling the story behind the subject or model.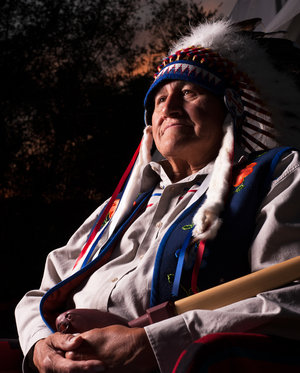 Toronto Portrait Photographer
Toronto portrait photographer Robert Lowdon. As one of the best portrait photographers Toronto, Robert has photographed a diverse group of subjects.
Magazine Photographer Canada
Based in Toronto magazine photographer and commercial photographer Robert Lowdon is able to shoot in many challenging environments. An executive, stands for a two page spread for photo at the Bank of Montreal head office.
Editorial Photograph of a Dancer
This image was taken by Toronto editorial photographer Robert Lowdon. This still image, shows the dancer in a field while late afternoon storm clouds swirl overhead. This image was taken outdoors and is classic example of innovative photography using both natural and artificial light sources.
Industrial Photographer
This image was created by Toronto Industrial Photographer Robert Lowdon. The industrial image was created for a company that provides services to the rail industry.
A train heads down the track from a factory. This is an example of a Toronto Industrial Photographer using determination to get the perfect shot for their client.
Music Photography Toronto
A musician form the metal band Gojira plays a concert at a large arena. There are countless music photographers in Toronto This image was crafted by a local Toronto Music Photographer.
A Concept Photograph
This shot was conceptualized for a local theatre company. The idea was to use bikers to tell a story.
Fine Art Photography
This image uses motion to create a fine art photograph. Trees are seen to blur in the image and vibrant fall colours along with a blue sky create a saturated background.
Promotional & Advertsing
This image was shot for the University of Saskatchewan medical department. The image shows real students in a mock hospital environment.
Corporate Images In a Downtown Location
This is an example of a corporate photograph taken outdoors. Urban photographs generally look better than the stand headshot on a white background. As you can see in this image. The background tells as much of the story as the subject in this full body portrait.
Glacier National Park
The landscape photograph, shows the devastated are of Glacier National Park in the United States.
Death Valley
Prior to sunrise at Death Valley National Park.
Winnipeg Skyline
A promotional photograph of Winnupeg and the Canadian Human Rights Museum in Winter.
Real Estate & Architectural
This home was photographed at sunset for a large home building company. These types of images are perfect for high end real estate. Toronto Architectural Photographer, Robert Lowdon photographed this house.
The Sun sets over the desert floor
Landscape photography of the american southwest. This image was photographed in the deserts of Utah. As a seasoned Toronto travel photographer it is important to broaden your horizons to allow your photographic works to grow.
Real Estate Photography
The real estate photographer takes an editorial portrait of a realtor standing on a balcony, with the city in the background. High end real estate images are sub category of our toronto commercial photography services.
Waterfall In Banff
A giant waterfall in Banff is pictured in this photograph.
Corporate Photography
This image was photographed in downtown winnipeg for the winnipeg chamber of commerce. Two executives stand for this business group photograph in an urban environment.
Editorial Photography at a Large Brand Event
editorial photographer toronto taken at a large outdoor rock concert
An editorial photo of a doctor
As an editorial photographer toronto this image was used for a magazine image.
Editorial Photograph of a Child
editorial photographer toronto robert. This was a promotional photograph for a Ukrainian dance troupe.
Documentary Photography
This image shows a child smiling as bubbles move past in the distance.
Great Sand Dunes National Park Winter
The photograph was taken of Great Sand Dunes Nation Park in the Middle of winter. The giant sand dunes covered with snow create a foreign landscape few have seen.
Grand Canyon
This is the best photo of the Grand Canyon to you will ever see.
Recording Industry Photographer
We have photographed numerous musicians and professionals involved in the music industry.
Editorial Photographer Toronto
Our goal is to be the best editorial photographer in Toronto. This image was photographed outdoors using multiple lights to create a moonlight effect.
Editorial Photography In Nature
Some of the best editorial photographs are taken in nature. When we combine sun with artificial light the results can be magical.
Agriculture Photography
Wheat rustles in the wind during a prairie storm. This agricultural photograph is a dramatic interpretation of the prairie landscape.
Advertising Photography
An employee of Home Depot stands for a promotional portrait in the garden center of a Home Depot store and retail location.
El Capitain
A different style of photograph of a heavily photographed monument, El Captain, in Yosemite National Park.
Outdoor Product Photography
Some times the best way to get the best product photographs is to simply go outside. This image was commissioned by an eCommerce store, also known as an online seller.
Horseshoe Bend
An iconic landscape photograph of horseshoe bend near Page Arizona. The sheer magnitude of the scene leaves the viewer breathless. This image was shot at sunset in winter.
New Mexico Winter
Clouds roll across the New Mexico desert covering the landscape with frost. What appears to be Shiprock can be seen in the distance.
Editorial Portrait Using Dramatic Lighting
This dramatic portrait was shot at the ruins of an old church. This type of editorial photography helps tell stories.
Industrial Photography
Industrial photographer Robert Lowdon photographed this image inside a rail yard for a rail moving company. A rail worker walks among the rail cars in the middle of the day.
Canyonlands National Park
This day time photograph shows the beauty of Canyonlands National Park. The saturated colors of the rock combined with the blue sky and distant mountains show of an idealic landscape.
Southern Colorado Landscape Photography In Winter
The epic work of art was photographed in the Colorado desert in the middle of winter. Snow covers the desert with a gorgeous mountain in the background.
Agriculture Photographer
A wind swept field of barley is illuminated by the setting sun in this beautiful landscape photograph.
Agricultural Photography
This is a photograph of canola. Images like these are used by growers and agricultural companies to show the benefits of their products.
A House Exterior
This exterior photograph of a million dollar home was taken to help the builder show their project in the form of print materials.
Interior Design Photography
This interior photograph is the perfect example of creating images that will wow your customers. We specialize in dark environments, that just don't translate well with smartphone photos.
Business Photographer in Toronto
We photographed this image through glass to show corporate strategy in the services they provide for their clients. This example of business photography helps show ideas.
Southern Utah Hills Landscape
The sun breaks through the clouds in this photograph lighting up the rocky landscape near Moab Utah.
Documentary Photography
This example of documentary photography shows two children standing outside a fence with a military helicopter in the distance.
Product Photography
This image, a product photograph, was shot in a natural environment, to show prospective buyers how the item would be used. It is important that buyers can imagine owner your product. Our Toronto product photography services can do this for you!
Bryce Canyon
In this photograph the sun sets across Bryce Canyon National Park.
Nature Photography
This image shows a forest completely covered in moss. This example of Nature Photography was taken along the pacific coast in Washington.
Winter in Winnipeg
This photograph of Winnipeg in -30 shows a layer of fresh snow as the sun rises through the trees.
Concert Photography
This image was taken for a notable beverage manufacturer. The idea was to document concert goers to a spur of the moment event. The company had contracted us to capture the events, yet more importantly to get photos of people interacting with the brand and product.
Giant Trees of Sequoia National Park
This example of landscape photography was taken in the American West. Sequoia National Park is home to some of the largest trees in the world.
Retail Photography & Trade Publication
This image was taken for a Canadian National trade publication. The purpose in the editorial photography was to show real customers interacting in the space. While we had set up for the shot, with lighting etc, it was one image we just took before the subjects were ready to be photographed. The results perfectly portrayed the vibe of a small town merchant, and store owner, helping his customers.
Interior Photographer of Retail Spaces
This photograph was commissioned by a commercial lighting manufacturer. The details in this image is the roof of the building. These types of pictures are perfect examples of how an interior photographer can show your business in the best light, pun intended.
1
2
3
4
5
6
7
8
9
10
11
12
13
14
15
16
17
18
19
20
21
22
23
24
25
26
27
28
29
30
31
32
33
34
35
36
37
38
39
40
41
42
43
44
45
46
47
48
49
50
51
52
53
54
55
56
57
58
59
60
61
62
63
64
65
66
67
68
69
70
71
72
73
74
75
76
77
78
79
80
81
82
83
84
85
86
87
88
89
90
91
92
93
94
95
96
97
98
99
100
101
102
·
·
·
·
·
·
·
·
·
·
·
·
·
·
·
·
·
·
·
·
·
·
·
·
·
·
·
·
·
·
·
·
·
·
·
·
·
·
·
·
·
·
·
·
·
·
·
·
·
·
·
·
·
·
·
·
·
·
·
·
·
·
·
·
·
·
·
·
·
·
·
·
·
·
·
·
·
·
·
·
·
·
·
·
·
·
·
·
·
·
·
·
·
·
·
·
·
·
·
·
·
·